The European continent is a large and diverse geographical region, and one could spend a lifetime exploring it. There are about 50 countries that make up the continent of Europe. It covers a total area of 10,180,000 square kilometers and is home to over 739 million people.
Visiting all the countries in Europe may seem like an impossible task, but it is pretty doable. It is possible to see every country without flying, but it would take time and planning.
Countless travelers have decided to go on this journey and have been able to do it successfully. Make sure to research and find out the most significant obstacles and difficulties in completing this journey.
It is essential to decide what type of transport you are planning on using before embarking on this adventure. People have done it by planes, cars, bicycles, and even on foot. Since some of them are either too expensive or too difficult for average human beings to make the journey, this article will cover how it will be possible to travel to almost every country in Europe with a car.
Road Trip Options
How long does it take to travel across Europe if you were to stay 1 week in each country? Approximately 308 days. Out of these 300+ days only 16 days are spent in traveling around. Rest of your time can be spent on enjoying the beauties and marvels of the continent.
If you drove this incredible road journey throughout Europe in one sitting, without stopping or sleeping, it would take 364 hours which is about 16 days to complete, covering about 27,000 kilometers.
But you wouldn't just drive through Europe on this once-in-a-lifetime journey; you'd want to stop, maybe many times a day, to see some of the continent's most beautiful, heritage-rich, fascinating, and delectable regions. You might even consider renting a car or an RV for your trip to relax and enjoy yourself.
It is recommended to complete this European trip in about one year. Although it is possible to finish the journey in 6 months and still cover some of the major attractions and sites while traveling
Roads cover over 27,000 kilometers.
Approximately 364 hours of nonstop driving
Fuel costs over $1,600.
Sightseeing and Attractions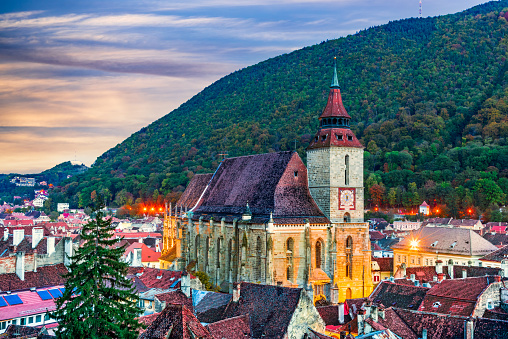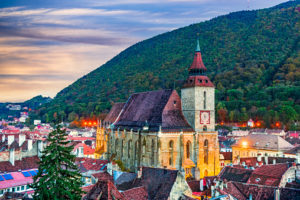 How long to travel Europe with 47 countries, including 26 members of the European Union, Kosovo, the three Caucasus countries, Turkey, and Russia? Some of these countries are partially in Europe but mainly in Asia. Malta, Cyprus, and Iceland would be the only island countries absent since it is impossible to travel there by car.
About 200 UNESCO sites are within 50 kilometers of the adventure. On this spectacular European road journey, you'll visit well-known but equally great destinations like Prague, Barcelona, Rome, and London, as well as lesser-known but equally fascinating places like Ljubljana, Girona, Bruges, Kyiv, Tirana, and Tbilisi.
The trip will take you within 50 kilometers of more than half of Europe's UNESCO-listed attractions, including Gaudi's La Sagrada Familia, Switzerland's beautiful alpine train trips like the Glacier Express, and lesser-known destinations in tiny countries like Andorra.
Santiago de Compostela's Cathedral, Vatican CityBrussels' Grand Place, Mostar Old City, Budapest Castle, Lake Ohrid, Casa Batllo, and many others are the highlights.
It is possible to take a detour to visit Sicily, southern Italy, central Spain, or Germany, which are merely borders on this itinerary; you may add about 100 more UNESCO sites.
With breaks in San Sebastian for tapas and pinchos, Bologna for mortadella and parmesan cheese, Lyon for exquisite French cuisine, Copenhagen for forward-thinking Nordic cuisine, and Porto for seafood and codfish, it's also a terrific road trip for foodies.
The journey will take you to lesser-known portions of Europe, such as Liechtenstein (One of the less popular states in the world through is in the midst of Europe), Croatia's Istria, Romania's Transilvania, and historical places like Chornobyl.
Essentials for a European road trip
Planning – You must plan your trip and travel with sites of interest indicated along the way. It is essential to have a flexible schedule to make sure that you make the destination to the planned location.
ETIAS – Since ETIAS Visa Waiver will be mandatory from 2023, applying for it and using the document to travel between the countries is essential. Without the ETIAS Authorization, crossing the borders will not be possible.
Automobile rental – Countless car rentals across Europe help you rent a dependable car. Check that you can drive the automobile over the country borders and have the necessary insurance and licenses. Alternatively, it is possible to purchase a vehicle and then sell it later, after you are done with the Journey.
Travel insurance – Having travel insurance is a must.
Accommodation – The trip will have many instances where your scheduled plans will change. For that very reason, you can use Booking.com or Airbnb to quickly find the place you are planning to stay at an affordable price.
Tours – Taking a day tour is a great way to see a lot of cities in a short amount of time. Usually, getting acquainted with the culture is complex, and tours are a great way to understand and connect with the locals.
Europe is not huge and that's why it is quite doable within less than a year to cover it completely. But how long would it take to visit every country in the world? They say it's less than 3 months even if you stop by at a few locations. The fastest possible way of traveling in every country in the world is 40 days.