ETIAS visa waiver for the U.S. Citizens
Plan your travel with Europe's travel authorization
Get notified when visa ETIAS is mandatory
Start an online ETIAS application with us
Receive ETIAS Confirmation
What is ETIAS authorization?
Over 500 million people travel to Europe every year. Around 18% of those travelers will need ETIAS from November 2023 to visit EU. ETIAS is an European Travel Information and Authorization System intending to increase security and avoid problems associated with illegal immigration and terrorism.
The ETIAS visa waiver will be required for anyone wishing to visit Europe, including U.S. citizens. U.S. citizens within the system will need to apply for an ETIAS visa when traveling for less than 90 days within the Schengen member state area with ETIAS.
ETIAS validity lasts for 3 years from the time of approval and U.S. citizens will be permitted multiple entries into any country in the Schengen member state.
Completing the ETIAS application online takes less than 10 minutes, and you will only need a biometric passport for this process. After you fill out the application form, the system will check your input data across different security and information databases, such as Europol, Interpol, and others.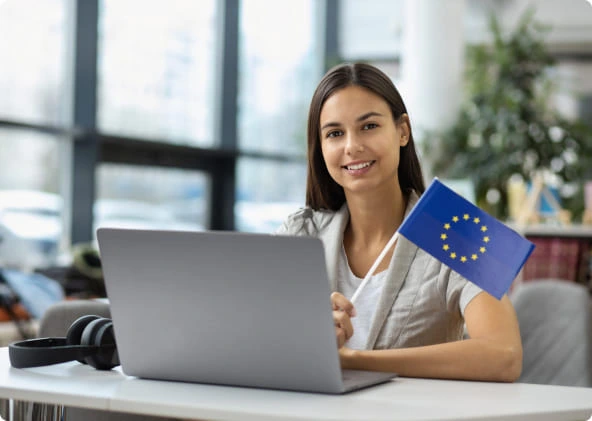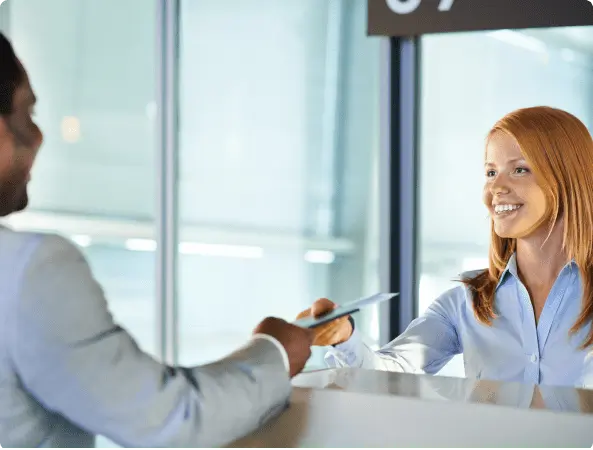 ETIAS documents for U.S. citizens traveling to Schengen Countries
Obtaining an ETIAS visa waiver is a streamlined process for U.S. citizens. All you need is a biometric passport (that has been valid for 3 months and will remain valid for at least 6 months beyond each traveler's intended stay), a credit card to pay the ETIAS fee (from 7 to 25 euros), and a personal email address (where you will receive information about the ETIAS approval). Officials expect that over 90% of ETIAS applications will be approved.
As per the ETIAS requirements proposed by the European Commission, travel authorization cannot be issued to applicants with a passport older than 10 years. If an applicant has dual citizenship, he/she must use the same document while completing the application and during the travel period because the Travel Information and Authorization System will be electronically linked to an individual identity document.
Get notified when ETIAS visa waiver becomes mandatory
Check the latest news about ETIAS requirements in Europe
Who will need an ETIAS visa waiver to travel to Europe?
There are 60 ETIAS-eligible countries, including the U.S. Currently, the citizens of those countries can travel to Europe without a visa. However, starting in November 2023 with a 6 month transition period, these citizens will be required to apply for ETIAS to travel to Europe.
An approved European ETIAS visa waiver will pre-screen all travelers before they board a plane. This shall cut around 25-40% of time needed for data check at the border control. All information submitted to the ETIAS form will be carefully inspected, and the details will be checked using several European Commission security databases.
When do you need ETIAS visa waiver? ETIAS visa waivers will be available for short-term business and leisure stays. Anyone planning to study or work in Europe for more than 90 days will need to apply for a different visa.
ETIAS for U.S. citizens is not the same as a Schengen visa. Those travelers who are citizens of countries that have no visa-free travel agreement with Europe will need to apply for a Schengen visa. This also applies to people traveling for studying or working purposes as ETIAS does not cover these reasons.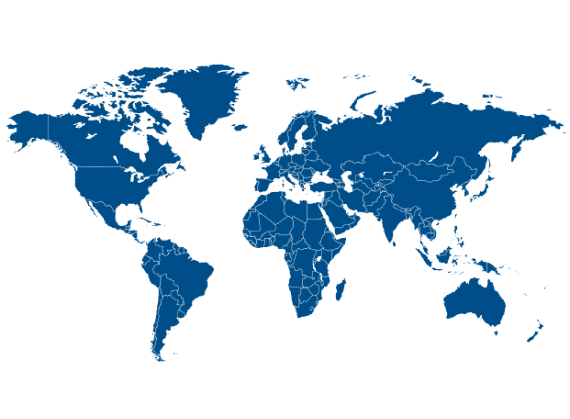 Citizens of the following countries will be required to apply for ETIAS before traveling to Europe:
Albania

Antigua & Barbuda

Argentina

Australia

Bahamas

Barbados

Bosnia and Herzegovin

Brazil

Brunei

Canada

Chile

Colombia
Costa Rica

Dominica

El Salvador

Georgia

Granada

Guatemala

Honduras

Hong Kong

Israel

Japan

Kiribati

Macao
North Macedonia

Malaysia

Marshall Islands

Mauritius

Mexico

Micronesia

Moldova

Montenegro

New Zealand

Nicaragua

Palau

Panama
Paraguay

Peru

Saint Kitts & Nevis

Saint Lucia

Saint Vincent

Samoa

Serbia

Seychelles

Singapore

Solomon Islands

South Korea

Taiwan
Timor Leste

Tonga

Trinidat & Tobago

Tuvalu

Uruguay

Ukraine

UAE

Vanuatu

Venezuela

United Kingdom

United States
Travelers must apply for ETIAS when traveling to any of the following countries:
Austria

Belgium

Luxembourg

Netherlands

Germany

France

Spain

Portugal

Sweden

Finland

Denmark

Lithuania

Latvia

San Marino

Estonia

Poland

Slovakia

Hungary

Slovenia

Italy

Greece

Czech Republic

Malta

Monaco

Liechtenstein

Iceland

Norway

Switzerland

Vatican

Bulgaria

Croatia

Cyprus

Romania
ETIAS Frequently Asked Questions
The most important news about the ETIAS visa waiver for Europe
You don't need to apply for a Greece Schengen Visa if you are a U.S. citizen. As long as your passport is valid for at most 3 months following your return to the United States, you are permitted to travel to Greece or any other member countries of the Schengen Area.
Italy has 77 airports in total. However, not all of them present convenient options for international travelers. You can find 9 major airports in Italy international tourists can enjoy during any season.
If you've been convicted in the past of any crime, your chances of moving to another country may be limited. Here's the list of the countries felons can visit and the ways to overcome the travel difficulties associated with a felony.