ETIAS TRAVEL AUTHORIZATION
ETIAS Application for US citizens
ETIAS Application for US
citizens
Learn the acceptability requirements and how to complete an ETIAS application for US citizens step-by-step. If you want to travel to Schengen countries, this is what you will need to know.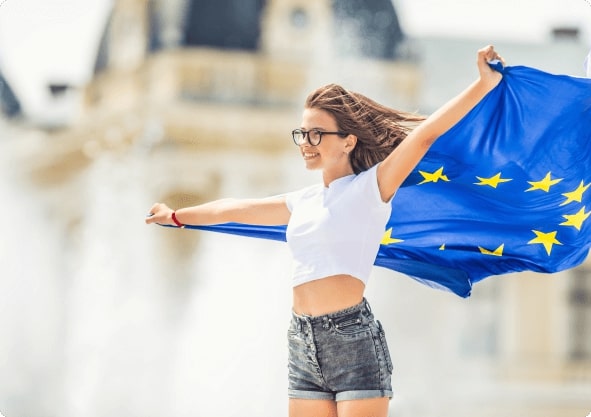 About ETIAS Application for US Citizens
Like the U.S. Electronic Travel Authorization System (ESTA), ETIAS form is designed to improve security in 26 European countries. ETIAS will be good for 3 years, lasting longer than US ESTA. U.S. citizens will be eligible for multiple entries into the Schengen Area during this period.
U.S. citizens must apply for an ETIAS visa waiver at least 72 hours before traveling to Europe. The system will be responsible for checking traveler information with a series of security databases and for creating the Schengen Area's central digital information system.
Completing the ETIAS online application online takes less than 10 minutes, and you will only need a biometric passport for this process. There are 3 necessary steps for validating your application for ETIAS approval with accurate European travel information.
Compared to obtaining Schengen or country-specific visa procedures obtaining ETIAS is much easier, faster and cheaper. You would have do spend dozens of dollars on collecting the necessary documents, visa fee, insurance, etc. While your regular visa procedure could last for more than a month, applying for ETIAS takes only a few minutes and you get your feedback within a day.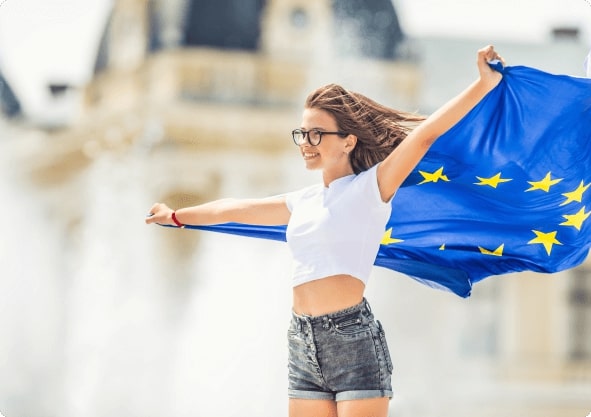 Simple Steps for Getting Your ETIAS Visa

Get notified when
ETIAS is mandatory

Start an online
application with us

Receive ETIAS
Confirmation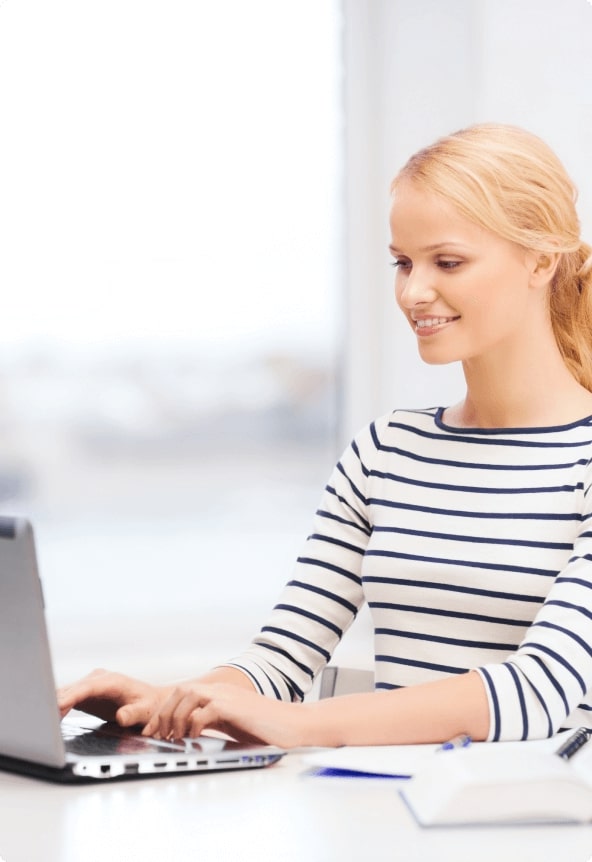 ETIAS Application Requirements - How to Apply
Unlike the Schengen visa ETIAS application does not require much paperwork, needs only 1 document submission and can be easily completed by U.S. citizens. There are few ETIAS requirements to worry about. Travelers from the U.S. must provide a valid passport and European travel information, including some personal details and 10-15 security questions.
Information Needed When Applying to ETIAS form:
Be prepared to answer following ETIAS application questions:
After answering the questions, you must pay the visa fee at the end of the ETIAS application process, which could vary from 7 to 25 euros (to be confirmed by officials later). Both minors and adults have to complete the payment. Minors must have a parent or legal guardian fill out the ETIAS visa. U.S. citizens will receive responses to visa applications via email. However, we recommend that applicants also check our page on travel information for Europe, as completing ETIAS form is not a guarantee for entering the Schengen Area.
U.S. applicants can enter their contact information to get notified when ETIAS online application form becomes mandatory for travel to Europe.
Cancelation / Denial of ETIAS Online Application Form
Cancelation /
Denial of ETIAS Online Application
Consulates will confirm the information provided in the application and valid travel document immediately. The following exceptions may cause a U.S. citizen to be denied a visa:
If there are serious suspicions that the European travel information provided by the applicant is inaccurate or does not comply with the application ETIAS requirements, the consulate may refuse the travel permit. However, official sources state they expect ETIAS to have up to a 90% approval rate.
It is a well-known fact that human error occurs quite frequently at border security checks. Sometimes they miss an illegal immigrant or a traveler carrying illegal items. Of course, ETIAS cannot ensure that the travelers do not carry anything against the travel law, but it can pre-screen those visitors who pose a risk to European community. ETIAS is expected to increase border security by at least 35% percent.
Especially, after Covid-19 the threat of spreading various communicable diseases is worrying a lot of people. Many expect that ETIAS will also serve as a shield against these diseases at some point. However, according to the official ETIAS website, there is no medical documents required for the applications stage.