Navigating through the golden years of retirement offers an exciting prospect of fulfilling dreams of settling in picturesque European landscapes. Europe's rich culture, history, scenic beauty, and quality of life make it an attractive choice for many retirees. However, this journey involves careful consideration of various visa options available, catering to different needs and circumstances. The plethora of choices may seem overwhelming, yet they play a crucial role in the retirement plan. Retiring in Europe is a popular choice.
Thus, understanding and planning for these visa requirements becomes an essential stepping stone towards ensuring a smooth transition into the European retirement dream. The Retirement visa Europe offers allows retirees to live and enjoy their golden years in some of the world's most enchanting destinations. This piece aims to shed light on these intricacies, helping retirees pave the way to a fulfilling European retirement. Retiring in Europe is a popular choice for many due to the continent's rich culture, beautiful landscapes, and high quality of life.
The Dream Destinations
Europe, a retiree's paradise, offers an array of captivating destinations to choose from. Each country stands as a testament to the continent's rich history, culture, and unparalleled natural beauty. The vast array of visa options for retirees include long-term residence permits, investor visas, and temporary stay visas. Here are a few handpicked destinations:
Spain
Portugal
Italy
France
Greece
Ireland
Mediterranean Bliss
Picture this: waking up to the tranquil sounds of the Mediterranean sea, the warmth of the sun, and the distinctive cuisines of the region. Three countries that encapsulate this blissful experience are Spain, Portugal, and Italy.
Visa options in Spain
Retiring in Europe requires a few things. Spain, known for its relaxed lifestyle and sunny weather, offers two main visa options for retirees. The first is a Non-Lucrative Visa, which allows residency without the right to work. Applicants must prove a high enough income to support themselves. Alternatively, the Golden Visa program offers residency to those who make significant real estate investments in Spain. Retirement in Spain visa options include the non-lucrative visa and the golden visa, both providing the opportunity to soak up the country's rich culture and sunny lifestyle.
Visa options in Portugal
Portugal's D7 Passive Income Visa is a popular option for retirees, permitting residency based on proof of sufficient recurring income. Another route is the Golden Visa scheme, allowing non-EU residents to gain residency by investing in Portuguese real estate, creating jobs, or contributing to cultural heritage.
Visa options in Italy
Italy's Elective Residence Visa is designed for retirees and other individuals who are self-sufficient. Applicants must demonstrate that they have a stable and substantial income. There is also the Investor Visa, requiring a substantial investment in Italian businesses or property.
European Charm
Beyond the Mediterranean, countries like France, Greece, and Ireland offer their unique blend of picturesque landscapes, charming towns, and rich history.
Visa options in France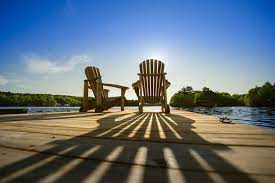 France offers a Long-Stay Visitor Visa, which can be a good fit for retirees. This visa requires applicants to demonstrate they have enough income to live without working. France also has a Talent Passport Visa for retirees who have nationally or internationally recognized professional achievements.
Visa options in Greece
Greece offers a Financially Independent Person (FIP) Visa, designed for retirees and other individuals who have a steady income source from abroad. There's also a Golden Visa Program, which grants a five-year residence permit to non-EU citizens who invest in Greek real estate.
Visa options in Ireland
Ireland offers a Stamp 0 Visa, which is an extended tourist visa that allows retirees to stay in the country without the rights to work or receive benefits. Applicants must have a guaranteed income source and not be a burden on public resources.
Navigating through your retirement dreams in Europe also demands a thorough understanding of your financial standings and obligations. From ensuring a regular income flow to obtaining adequate health insurance coverage, meticulous planning is crucial. This section will delve into these important aspects.
Pension and Income Requirements
An integral part of the visa application process for retirees involves substantiating a stable income source. Be it pensions, investments, or savings, European countries require proof that you can sustain yourself financially during your stay.
Different countries have varying income requirements. While some may mandate a minimum monthly income, others might require a lump sum in savings. These thresholds are subject to change and should be checked regularly.
Documents like bank statements, investment portfolios, and pension statements serve as evidence of financial stability. Having a robust financial plan can ease your transition to Europe and satisfy visa requirements.
Health Insurance Coverage
Healthcare is a key consideration when retiring abroad. Understanding the healthcare system of your chosen country and ensuring you have the right insurance coverage is essential.
European countries offer diverse healthcare systems. While some offer state-provided healthcare, others may require private insurance. Researching each country's healthcare system will inform your decision.
In cases where state-provided healthcare isn't available to foreigners, retirees may need to look into private health insurance options. Ensuring that your coverage meets the host country's standards is a crucial step in securing a retirement visa.
Long-Term Stay Visas
While exploring the idea of retiring in Europe, understanding the nuances of long-term stay visas is crucial. Each European country offers different types of visas that cater to varied circumstances. In this section, we delve into the two main categories – Residence Permits for Retirees and Investor Visas.  Long-term stay visas in Europe cater specifically to non-EU nationals who wish to reside in Europe for an extended period, typically over 90 days.
Residence Permits for Retirees
Retiring in Europe requires residence permits. These permits are designed for those who wish to spend their retirement years in a European country without engaging in any form of employment. The eligibility criteria and application process vary across countries. Residence permits for retirees are commonly sought after as they allow long-term stays, offering retirees the chance to fully immerse themselves in European culture.
Generally, retirees need to demonstrate a steady income stream, such as pension or investments, and secure comprehensive health insurance. They should also have no criminal record and demonstrate a basic knowledge of the country's language and culture in some cases.
The application process typically involves submitting the required documents, including proof of income, health insurance, a clean criminal record, and a completed application form. It is advisable to consult local embassies or consulates for specific requirements and the most accurate information.
Investor Visas
Also popularly known as Golden Visas, provide a pathway to residency for retirees willing to make a substantial financial investment in the host country. Investor visas for retirees offer an alternative pathway to residency, granting rights to those willing to make substantial financial investments in the host country.
Golden Visa programs are offered by many European countries. They grant residency rights, and often visa-free travel within the Schengen area, to individuals making significant investments in real estate, businesses, or government bonds. Golden visa programs, popular among many European countries, provide residency and often visa-free travel within the Schengen area, in return for significant investments in real estate, businesses, or government bonds.
Investment requirements vary significantly from one country to another. They can range from buying property worth a certain value to investing a specific amount in local businesses or government bonds. In return, investors can enjoy benefits such as residency rights, visa-free travel, and in some cases, a pathway to citizenship. It is an essential step for retiring in Europe.
Europe's allure can be experienced even if a long-term commitment seems daunting. Temporary stay options, including Schengen visas and visa-free travel arrangements, provide a way to sample the European lifestyle. This section will delve into these possibilities.
Schengen Visa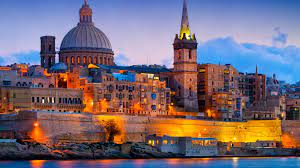 The Schengen Visa allows you to travel freely within the Schengen Area, a group of 26 European countries that have abolished passport control at their mutual borders. A Schengen visa for retirees allows for up to 90 days of travel within the 26 countries of the Schengen area, offering a chance to explore multiple European countries on a single visa.
Typically, the Schengen visa grants permission to stay for up to 90 days in a 180-day period. It's perfect for retirees wishing to explore multiple countries in one trip. However, it does not permit employment.
Eligibility criteria include having valid travel insurance, proof of sufficient funds, and no criminal record. The application process involves submitting an application form along with the necessary documents to the embassy or consulate of the country you intend to visit first.
Visa-Free Travel
Certain nationalities are permitted visa-free short stays in Europe, offering even greater flexibility for retirees. Visa-free travel for retirees in Europe is possible for citizens of certain countries, allowing them to stay for up to 90 days in any 180-day period without a visa.
Numerous countries, including the USA, Australia, and Canada, have visa exemption agreements with Schengen countries. Retirees from these countries can travel in the Schengen Area without a visa for up to 90 days in any 180-day period.
Although visa-free, the stay is limited to 90 days in a 180-day period, and employment is not permitted. Travelers must leave the Schengen Area after their 90-day stay and cannot return until the 180-day period is over.
Starting from late 2022, non-EU citizens who previously traveled visa-free to Europe will require an ETIAS (European Travel Information and Authorization System) waiver. It is a security measure designed to screen visa-exempt travelers before they arrive in the Schengen Area.
Unlike the Schengen visa ETIAS application does not require much paperwork, needs only 1 document submission and can be easily completed by U.S. citizens.
Conclusion
Europe presents a rich tapestry of experiences for retirees, complemented by a range of visa options catering to diverse needs and circumstances. From long-term residence permits and investor visas to short-term Schengen visas and visa-free travel, the choices are abundant. However, these options come with their own set of requirements and restrictions that necessitate careful research and thorough planning. By doing so, you can navigate the path towards living out your retirement dream in Europe, a land of captivating cultures, enchanting landscapes, and endless opportunities for exploration and enjoyment. European retirement destinations span across the continent, each with its own unique charm and appeal, from Spain's sunny coasts to France's picturesque vineyards. Hopefully this article answered all your questions about retiring in Europe.