If you've been convicted in the past of any crime, your chances of moving to another country may be limited. People who have spent time in prison are often prohibited from entering certain countries. There are several countries felons can visit still as smaller countries might not have the resources to discover about crimes that have not made it into the international news, but the larger countries might have them. Visas are required for long-term visits (studying, working etc.). It is not unusual for a destination country to require you to submit a translation from your country's criminal records system.
Although there is not one authoritative source for information on traveling with a criminal record, you can find information on the website of the destination country's immigration agency, its embassy in your home country, and by searching legislation.
The article below will cover the countries felon can visit with the least burden, as well as the ones that won't let them in no matter what.
How difficult is traveling with a felony?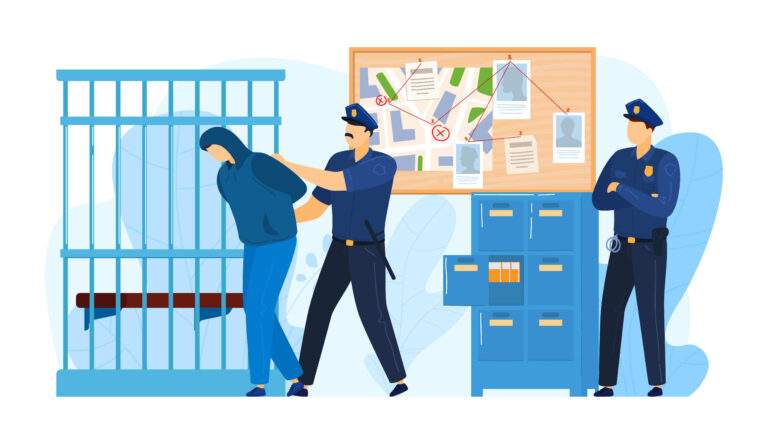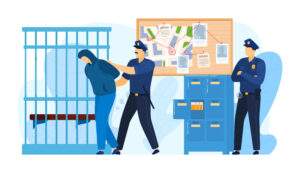 For obvious reasons, many countries don't welcome criminals. However, the relevant criminal history and the time period since a conviction can vary from one country to another. Even a minor conviction from 50 years ago in some countries (especially the USA) can result in you being denied entry. In other countries, a conviction for a violent, serious, or even serious crime will be required to deny entry. If you have a criminal record, this page will list possible ways to get around the entry restriction.
It is generally very difficult to travel to any country with a history of violent or sexual crime convictions, repeated convictions or a recent conviction. If a person has a history of serious crimes, some countries ban them from leaving. Authorities are generally not concerned with petty offenses.
You must adhere to your probation officer's travel policies if you are on parole or probation. If you leave the country, or your locality in some countries, without permission, you will be subject to a violation. In general, offenses committed in the destination nation count more than those committed elsewhere. On visa forms and arrival cards, the most frequently asked question is whether you have ever been deported or refused entry to a country.
Visa procedures
It's unlikely that you will face any problems if you can simply show up at the border with your passport or ID-card if the destination country allows it. You will need to apply for visas or similar (e.g. The American ESTA or EU ETIAS 2023 will often be interested in criminal history.)
The requirements vary depending on the type of visa. Each country that issues retirement visas requires a criminal background screening. This is a letter from the police in your home country, or any other places where you have lived, confirming that you have a clean record. Many countries also require this for work, immigration, or student visas. A background check may need to be notarized, and possibly affixed with an apostille. This is a type of international notarization. Few countries, if any, will check this thoroughly for a tourist visa. However, they may ask about criminal history.
When you are asked about criminal convictions, it is important to answer honestly. False statements can result in a long-term or permanent ban from entering the country, especially Canada or the USA. Some countries, such as the UK and its colonies, use the concept of "spent convictions". These convictions do not need to be disclosed if the conditions are met.
What countries can a felon visit?
Below is a list of possible criminal convictions that could affect your ability to travel within the most demanded regions. Other issues can also mean that you won't be welcomed even if your criminal record is clean. These include being considered a threat to the country's safety, public order, or health, and having mental health problems or a contagious illness.
European countries felons can visit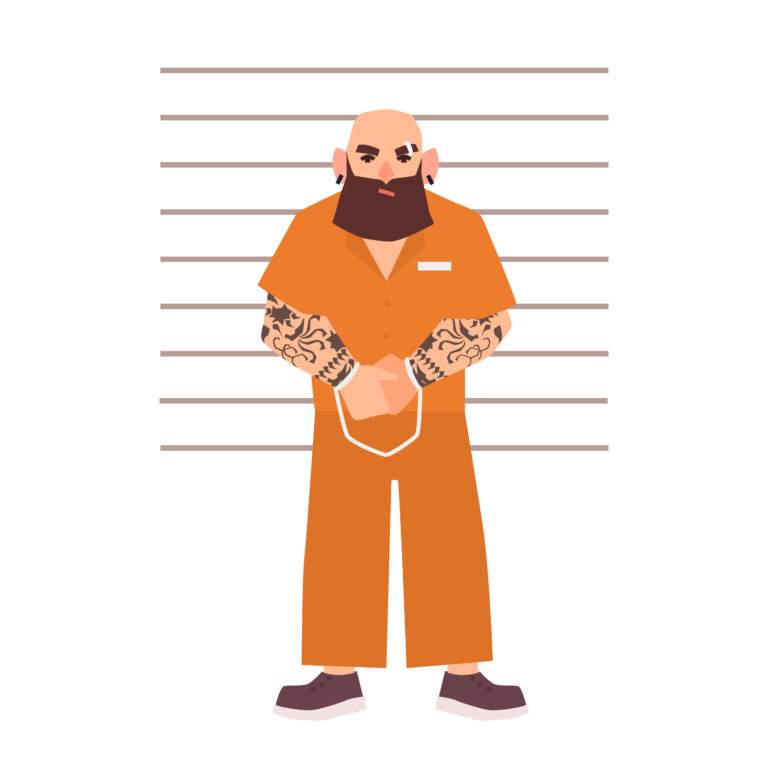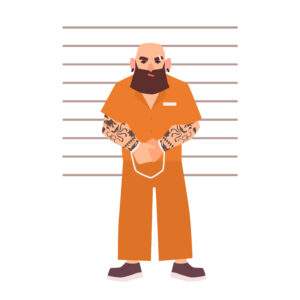 The European Union rules regarding character concerns, and specifically the Schengen Area rules, are fairly lax. When applying for a Schengen visitor/business visa, border agents (no landing cards for data entry), don't usually ask about criminal convictions.
You will still be asked truthfully if you have any criminal records. However, they won't refuse entry or visas if there aren't more than three years in prison, crimes involving smuggling, drug offenses or more than two years in jail.
Germany has specific rules that say anyone convicted for an offense relating to public orders with a sentence exceeding 3 years or a drug offense with a term of 2 years or more, and any offense related to alien smuggling, are subject to deportation. They are more concerned about offenses that were committed within their country than in the EU, just like the UK.
You must not lie on any visa application, or answer questions to officials. This will result in you being deported. Different countries have different rules regarding character concerns. Some EU countries may be more relaxed, but Germany is well-known for being a strict country, so it is a good guideline for EU rules.
There is no question about criminal history in Schengen visa application. This might be an issue in a visa interview. The ETIAS application, which will be implemented late 2023 to allow visa-free travelers to the Schengen region, will include background checks that will ask about criminal records, deportations, and other relevant information by Frontex.
Canada
Canada's criminal record policies are very strict. Any conviction, no matter how minor or long ago, makes you inadmissible. However, it is possible to get around this inadmissibility through a "rehabilitation" application. This can be a lengthy process that requires many references to show that you have been rehabilitated and that there are no other offenses. You may be eligible for a temporary resident permit if you don't want to wait and are able to travel to Canada. However, your reason must be valid and vacations cannot be considered as a reason.
You will likely be inadmissible to Canada if you are convicted of driving while impaired from alcohol or drugs. Canada is definitely one of those countries felons can't visit with ease. There's a lot of burden to go through before you're admitted on the border.
Any potential visitor, regardless of whether they are applying for a temporary visa or seeking permission to land at the border, must be good moral character. This means that you have a clean criminal record. You could be expelled from Canada for any offense, misdemeanor, or felony, no matter how recent or minor. Some US citizens were turned back when they attempted to cross the border. Former US President George W. Bush had to apply for a waiver in order to be allowed to enter the country on an official state visit.
United Kingdom
The character requirements for the United Kingdom is much stricter than those in the Schengen region.
The United Kingdom uses the concept of "spent convictions" . This act was recently updated. You can check these applications forms. If an immigration officer wants to expel or remove someone based on a criminal conviction, they must show that the offence has not been spent and the person is not being rehabilitated. If more than 10 years have passed since the time of imprisonment, if any, between 6 and 30, then the conviction has been "spent". You will never be released from jail if you are sentenced to more than 30 months. A sentence of 6 months or less, or a fine, has a shorter rehabilitation period (around 5 or less).
If an immigration officer wants to deport you or refuse entry on grounds of criminal conviction, they must prove that your convictions are not "spent". They have the burden of proof, and not you. If you are refused entry because you have a criminal conviction, chances are that your offense has not been spent. You don't have to tell the authorities if the offense has been completed. They can also use that information against you, even if you know. If you are serving consecutive sentences in prison, the rehabilitation period will begin at the beginning of the sentence.
Australia and New Zealand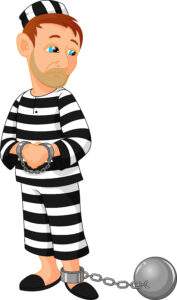 These countries have strict character requirements. However, Australia explicitly states that "in the past 10 years" is the only acceptable entry period. Commonwealth of Australia legislation specifically refers to "spent", convictions older than 10 years. You also need to not have been sentenced for more than 30 consecutive months . If you don't re-offend (even minor) within the 10 year waiting period or, a statutory exclusion doesn't apply. You will need to obtain a background check from each country where you have lived for at least 12 months in the last ten years to be eligible for an Australian work visa.
Although New Zealand has a clean slate program, immigration is not included in the plan. This means that you will need to declare all criminal records, including any convictions, when you apply for a visa. Character problems may prevent you from entering New Zealand. This includes having been sentenced for a term of five years or longer, or for more than 12 months in the past 10 years. If you have been deported or are considered likely to commit crime or pose a threat, you will be denied entry.
Other concerns, such as being deported (New Zealand), being HIV positive, having cancer, or diabetes, are also important. This could lead to a visa being denied or refused entry.
Although citizens of Australia and New Zealand can travel freely to one another's countries, and may stay for an indefinite period with full-time employment rights and free entry to other countries, previous criminal convictions could still prevent them from entering.
Final thoughts: what are the best countries felons can visit?
If you were to review the major regions worldwide you would discover that the European Union has the friendliest travel policy for felons. However, it does not mean that every country in Europe will be welcoming. Some of the European nations have stricter laws that Canada and the United States, but some are very easy to get into. Here's the list of the best countries in Europe felons can visit:
France
Spain
Italy
Germany
Poland
The Netherlands
France
When applying for a Schengen visitor/business Visa, questions about criminal convictions will not be asked. French border agents are also known to avoid asking about these matters. This could change if ETIAS visas are added to the mix. Third-country arrivals will be subject to more scrutiny.
Spain
The severity of the crime and the time/place where it occurred will determine whether or not you are allowed to travel to Spain. It is unlikely that anyone convicted of misdemeanors will be barred from the country. Anyone with a criminal history of serious or recent offenses may be subject to additional restrictions or travel bans.
Italy
As long as the Felons have served their sentence and completed any probation, they can travel to Italy. If you are on probation, you cannot enter Italy or fly through the major airports in Italy.
Germany
People who have served more time in jail than three years or were convicted of drug or human trafficking offenses that lasted more than two years are most likely to be denied entry.
Poland
People with criminal records will only have problems entering Poland if they have an active felony warrant against them. Another issue is if they are on the Transportation Security Administration's (TSA) no-flylist for terrorist suspects.
The Netherlands
People with criminal records will only have problems entering the Netherlands if they have an active felony warrant against them. Another issue is if they are on the Transportation Security Administration's (TSA) no-flylist for terrorist suspects.